Because an Orange-Out is so passe
Gone are they days when a school could simply request that all of the fans in attendance where the same color shirts in an attempt to (Color)-Out the other team. We've seen White-outs in Louisville, which gives Rick Pitino an excuse to wear his Colonel Sanders costume, we've seen Orange-outs in the Dome, and we've seen black-outs at virtually every frat party we've been to (rimshot!).
But, the University of North Carolina recently released their latest innovation in color coordinated seating for their game against San Diego St., significantly upping the ante by asking their fans to dress in either blue or black to complete what they are calling, "The Kenan Stadium Tar Pit Stripe-Out" as illustrated below.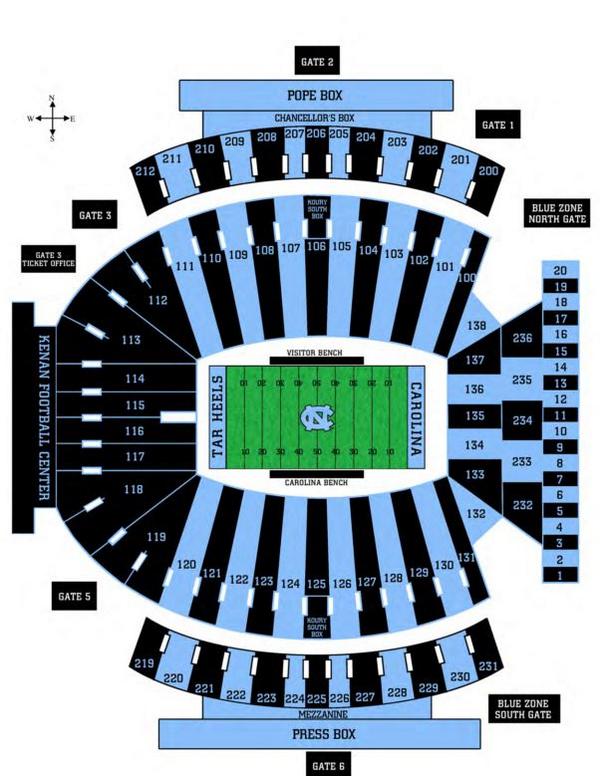 As with everything in college sports, this really lays down the gauntlet and demands that other schools do their best to try and one-up the Tarheels (Oh…tarheels, tarpit…now I get it). 
Which is why I propose that at some time in the not-too-distant future, the Syracuse Orange pull off the greatest color coordination ever. Someone get DOCTOR Gross on his phones – Syracuse Orange have gone to plaid: